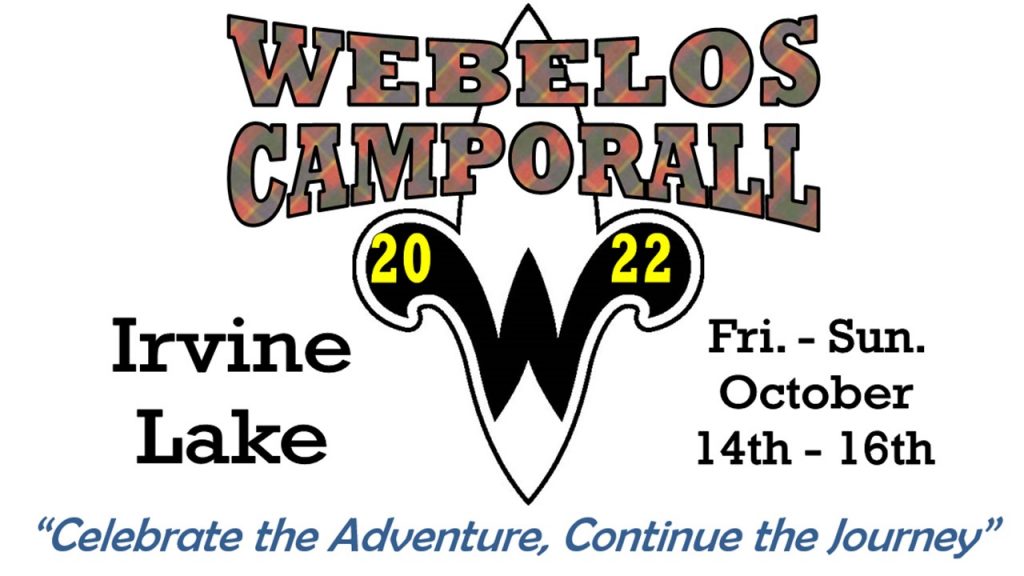 WEBELOS & PACKS- Learn about BSA Scouting!
(Registration opens August 10)
---
$25 for WEBELOS and $20 per Adult Scouter
before Sept. 30th. ($30 after)
---
Everyone is responsible for their own food and drink.
There is water available on site.
Call: Eric Lessley (714) 812-6881
E-Mail: teamtcb@hotmail.com
Packs
This is a camping and activity event for Webelos and AOL Scouts to begin their transition to a Scouts BSA Troop.
Troops
Plan to participate in Camporall – the single best recruiting event of the year! This is your chance to show the Webelos and AOL Scouts (and their parents!) what your Troop is all about.
Come to Roundtable to sign up for your event.
Plan now to be there October 14-16.